Meet Urbana
Know who we are and how we work
Only a clear day with a 180° view of the magnificent peaks can beat these cloud bejewelled skies kissing the mountain tops with lush green of forests! This pristine beauty of the Uttarakhand Himalayas beckons to build a nest and nestle here with mother nature and its glory! The clear crisp air and the snow fed streams provide a happy environment for animals and plants to thrive and retain their nutritive powers.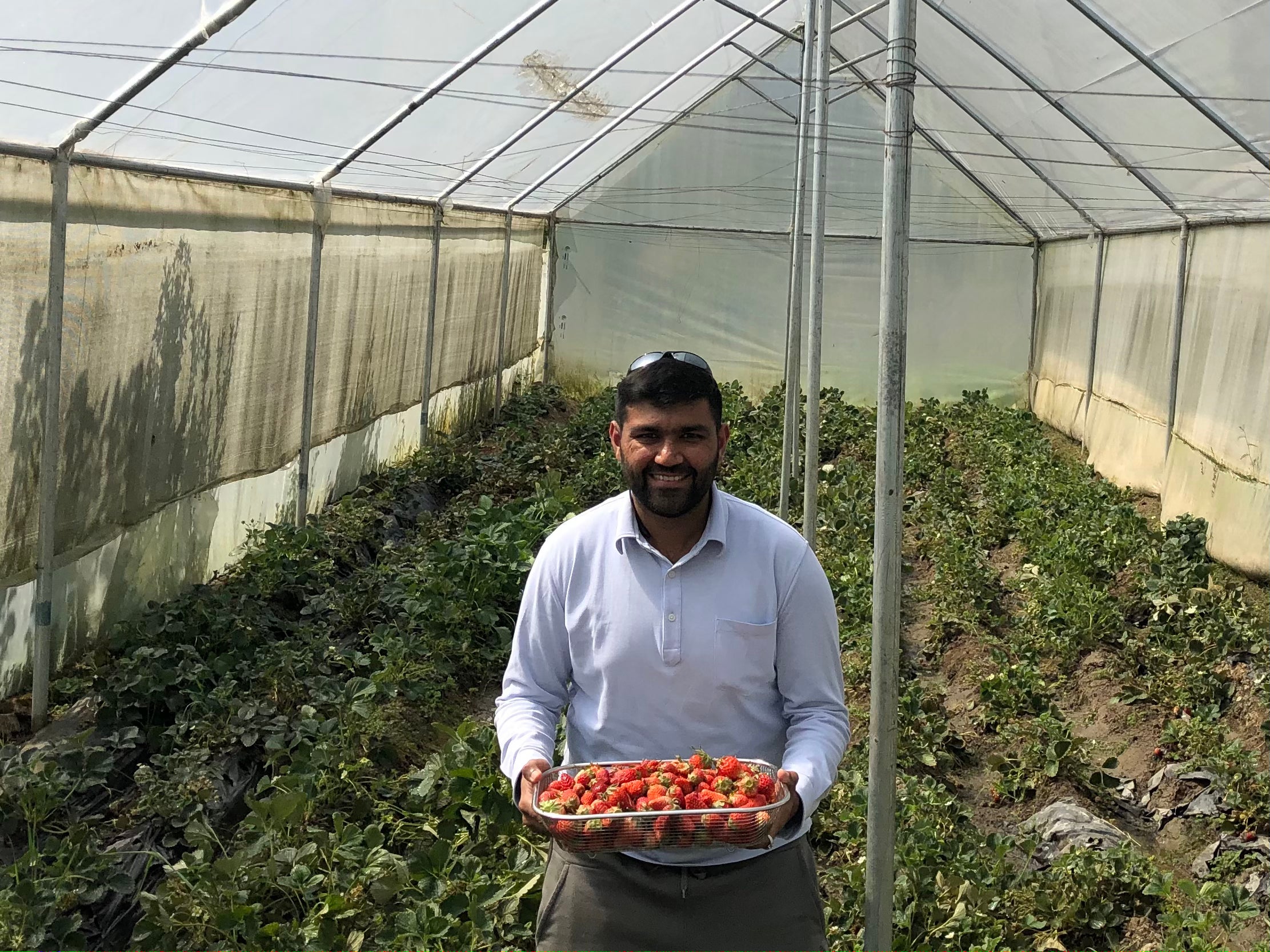 Bharat Budhiraja, Founder of Urbana Superfoods
As a keen trekker and nature lover, Bharat has spent many years walking numerous paths in the Uttrakhand Himalayas. It was natural for him to establish his livelihood here. He works closely with local farmers, adding his tiny bit towards encouraging reverse migration by generating jobs for a few.
A Postgraduate engineer by qualification (MS in Mechanical Engineering from UIUC, USA), Bharat spent initial 3 years of his career traveling to far-flung areas of rural India, meeting dairy farmers. This motivated him towards spending more time at grass roots level instead of getting a Corporate job. This motivation combined with his love for mountains inspired Bharat to start his brand, Urbana Superfoods!
His pet project is the Strawberry farms, a Japanese variety grown under protected cultivation environment in Uttarakhand; sweet and very flavourful.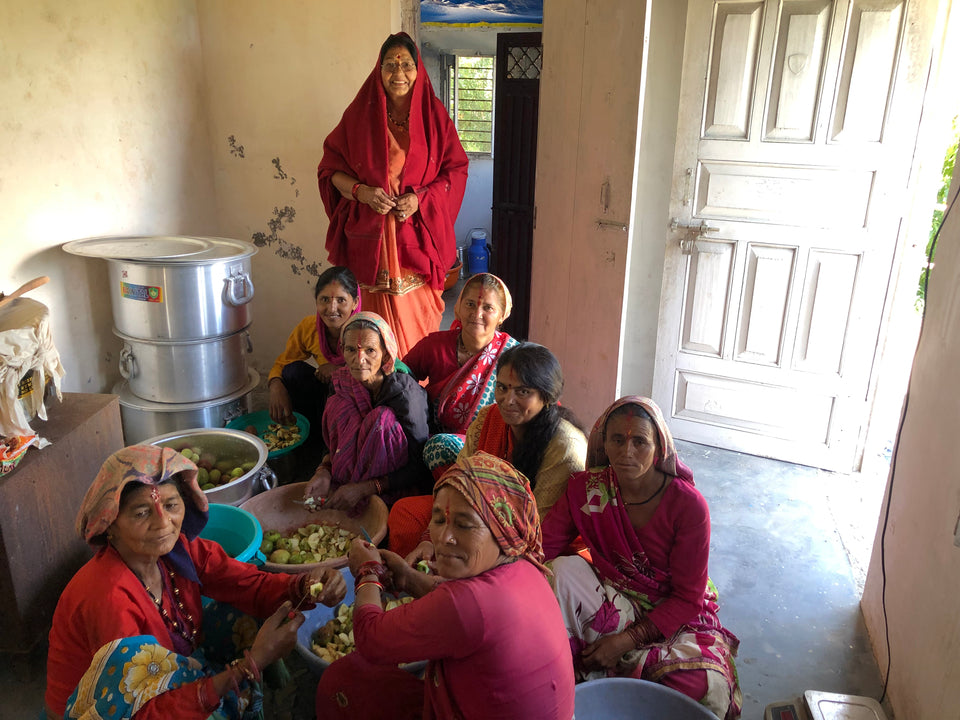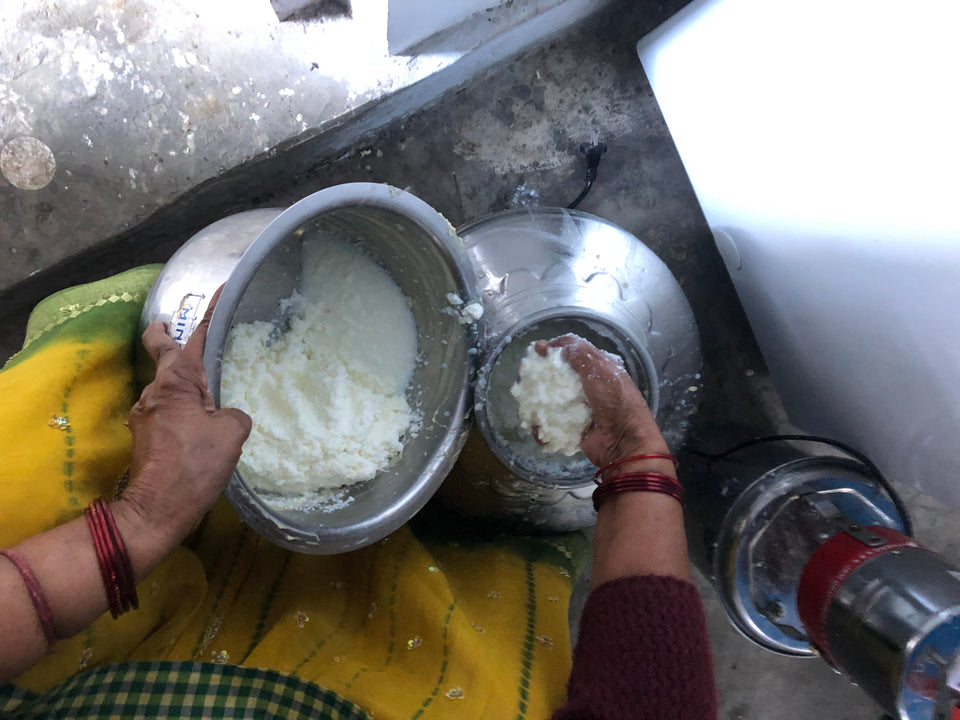 Kathpuria ladies, The Dairy Team
Meet our dear Mrs. Bhatt, a go getter at 70, she infuses all with her enthusiasm. She is our core member for dairy products. She believes in doing things herself or at least supervising the complete end to end process to ensure no short-cuts are taken and quality not compromised anywhere. She is great at keeping ladies busy with working on seasonal fruit for making chutneys / pickles / preserves.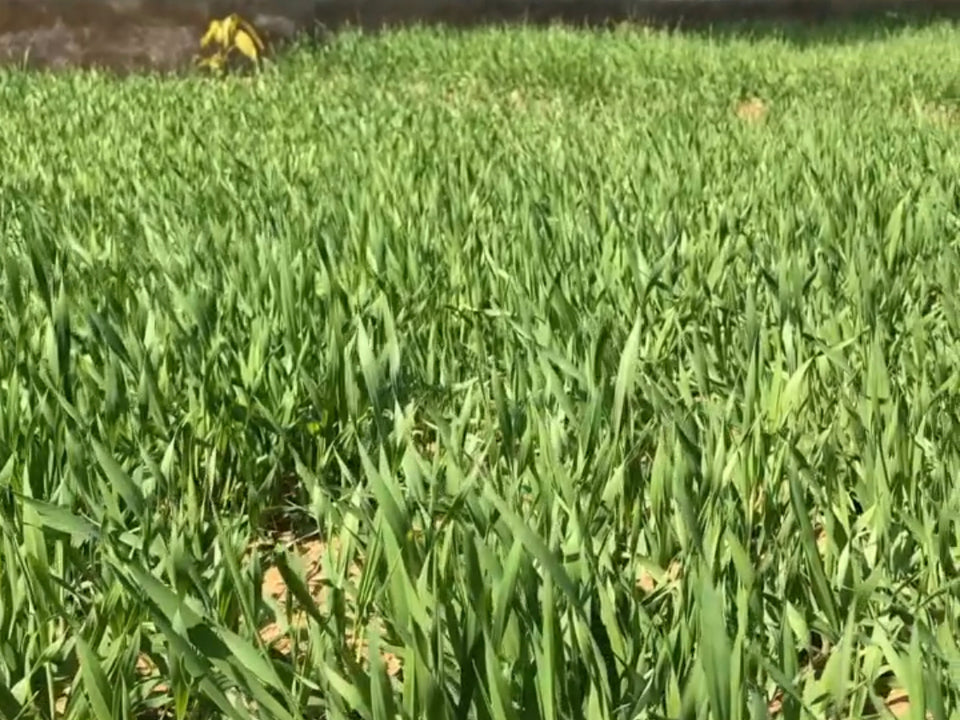 Kale and Barley farms
We follow organic farming practices for growing Kale, Barley and other produce in our farms. Local farmers ensure that our farms are well taken care of so that we provide the freshest and most nutritive, fresh Kale and Barley powders to our customers.